Commando arm yesterday held a solemn ceremony in Hanoi to mark the 50th establishment anniversary of its traditional day (March 19th, 1967- 2017) and receive the First class Military Medal.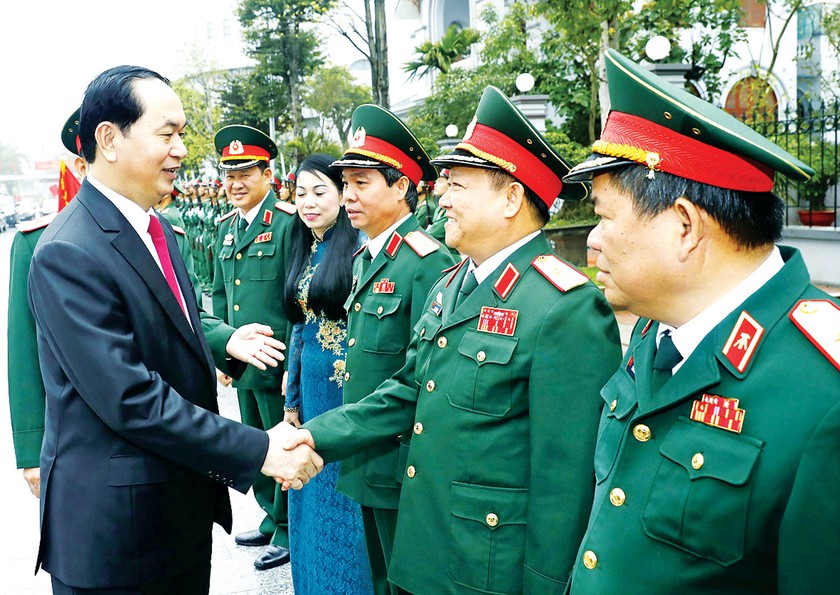 Vietnamese President Tran Dai Quang meets staffs and officers of Commando Arm
At the ceremony, President Tran Dai Quang was on behalf of Vietnamese Party and State to hand over the first class military medal for the battalion.
The President stressed that tthe whole Party, army and people have made more efforts to overcome difficulties, and complete political target and mission for developing and protecting the country amid to current strict requirement.
President Tran Dai Quang urged the commando arm needs to pay more attention in preparedness of peace movement, sea & islands sovereignty protection and terrorism prevention, and independence protection of the nation, contributing to the country's modernization, industrialization and international integration.
In parallel, the military unit needs to further focus on building solidarity, raising awareness in the unit and strict discipline for staffs and officers.