The National Traffic Safety Committee, Ho Chi Minh City Communist Youth Union Central Committee and Binh Duong Traffic Safety Committee, Honda Vietnam co-organized the 2016 Youths with traffic culture in Binh Duong province this morning.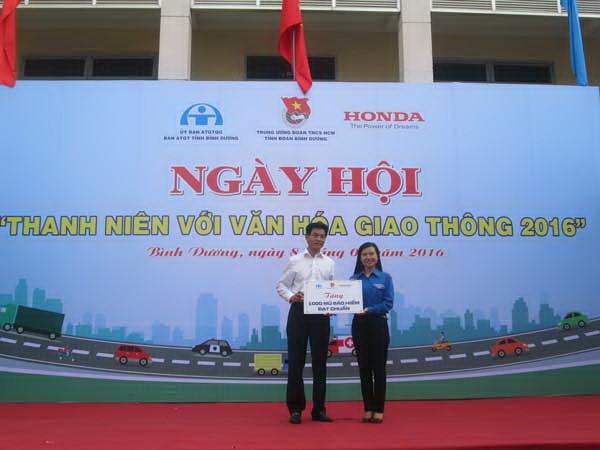 The organization board give 1,000 helmets to youths in Binh Duong
At this event, the organization board gave 1,000 helmets to Binh Duong Youths and offered 10 scholarships to traffic accident victims in Binh Duong province.
Many activites took place at the event such as popularizing traffic safety rules to local people; training road traffic safety; exhibitions about traffic safety and giving helmets to students, workers.