The Ministry of Information and Communications disclosed on April 24 that a joint investigation team had found that two companies in Hanoi were sending spam text messages to cellular phones.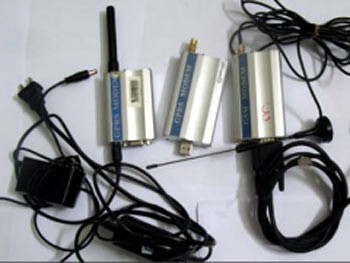 Devices used for sending spam messages to cell phones (File)
The investigation team of the Ministry said that the company EMOBI, located at 36 Hoang Cau Street in Dong Da District used five Nokia 3110C mobile phones connected to computers installed with SMS Caster software to send off 500 text messages within an hour.
 
The text messages sent via number 8X14, were advertising gambling and fortune-telling services.
 
These spam SMS were inducing cell phone users to reply to EMOBI number 8x14.
 
An EMOBI representative confessed that EMOBI business partners, Sun Media and Hello Media, are also using the same spam system to send unwanted commercial text messages.
 
Earlier on April 7, the investigation team detected that VNNET Joint Stock Company was using GSM/GRS/CDMA modems to send gambling ads.
 
VNNET, based in Tay Son Town, delivered unwanted text messages three times a week, sending 20,000 messages each time, to advertise their services via the number 8x32.