The State steering committee hosted an online conference yesterday, to review a project for afforesting five million hectares of forestland after 13 years since its implementation.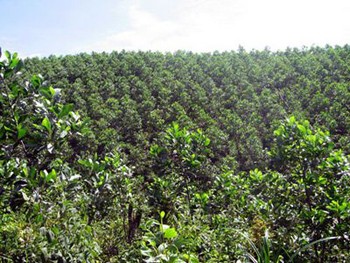 A grown forest in the Northern central province of Quang Ninh
Cao Duc Phat, Minister of Agriculture and Rural Development said at the conference that about 49 percent of the project was complete and the country has so far afforested nearly 2.5 million hectares of forestland.
According to Mr. Phat, the project was moving too slowly and had failed to meet the goals and objectives of the project.
Minister Phat also stated that in the forest protection and development plan for the phase 2011-2015, Vietnam will target afforestation of a further 450,000 hectares of forestland at an estimated cost of VND25 trillion (US$1.2 billion).