A contest entitled "Uncle Ho – You Are My Faith" debuted on March 11 and will continue until May 16. This contest gives officials and newspaper, radio, and television stations a chance to show their love for President Ho Chi Minh.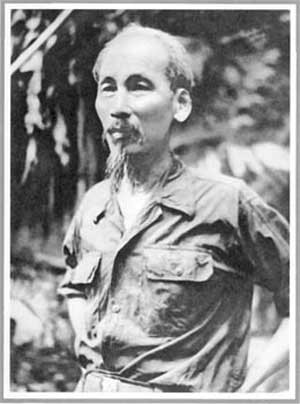 The contest gives officials and reporters a chance to show their love for President Ho Chi Minh
The contest is being organized by the Central Department of Propaganda and Training (CDPT), the Communist Party of Viet Nam Online Newspaper (CPVON), Ho Chi Minh City Television (HTV), and the Cat Tien Sa Company. Its purpose is to promote positive views of Uncle Ho during his moral life. 
The contest will be have an experienced jury consisting of CDPT and CPVON representatives, as well as television station managers from HCMC, Can Tho Province, Da Nang Province, and Ha Noi.  
The contestants, including officials as well as reporters from newspapers, radio and television stations, will tell stories, and recite poems, as well as perform a traditional operettas, classical dramas, and songs about Uncle Ho.  
The contest's first stage for the northern candidates will be held April 10-11 in Military Theatre of Ha Noi. The contest will then move to Trung Vuong Theatre in Da Nang City to entertain performances by candidates residing in the central and highlands provinces, April 17-18. At the end of the month, the performances of southern contestants will be shown on the stage of the Can Tho Television Broadcasting station. 
The organizers will pick 24 outstanding contestants from each category, including seven from the central press category, six from the north, five from the central and highlands regions, and six from the south for finals held May 14-15 in at the HTV theatre.  
A day later, the contest will hold an award ceremony in the Hoa Binh Theatre in Ho Chi Minh City to award a special cup worth VND30 million (US$1,900), two golden cups worth VND20 million (US$1,250) each, three silver cups worth VND15 million (US$940) each, and three bronze cups worth VND10 million (US$625) each to the winners.  
In addition, the most outstanding winner of the contest will have an opportunity to MC on the HTV series "Track down Uncle Ho's Steps". The series will be recorded from May 15 to July 15 in the 37 countries and territories visited by President Ho. The series will be televised beginning June 6.