Vietnam celebrated the 35th anniversary of the end of the war on Friday with a grand parade in Ho Chi Minh City, which was liberated from the U.S.-backed South Vietnam government on April 30, 1975.
About 50,000 people, including Vietnamese leaders, attended the morning ceremony held in front of the Reunification Palace, which was the former Presidential Palace of the South Vietnam government.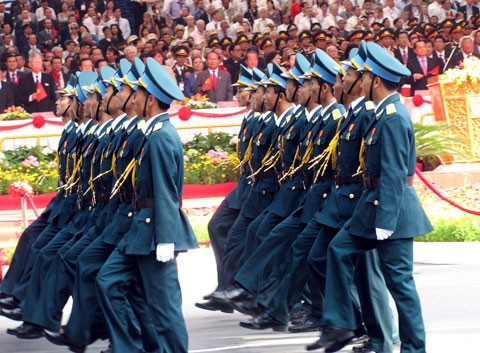 Parade during the anniversary ceremony (Photo: VNExpress)
The parade route was adorned with a massive poster of late President Ho Chi Minh, who the Vietnamese people call Uncle Ho.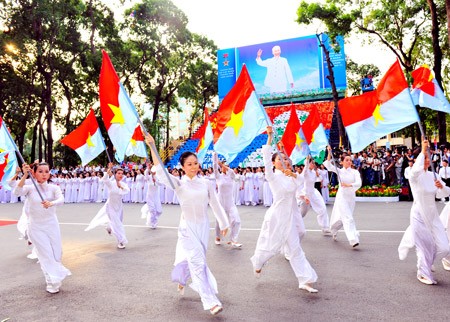 A performance during the anniversary ceremony (Photo: SGGP)
April 30, 1975 was the end of the Vietnam War, which is called the American War in the Southeast Asian country.
During the ceremony, President Nguyen Minh Triet presented Ho Chi Minh City with a Gold Star medal, the highest honor a Vietnamese President can bestow.
This is the second time the city has been conferred the medal.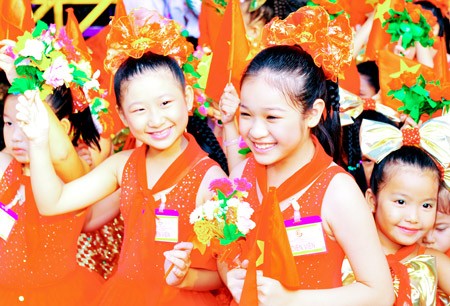 Ho Chi Minh City children at the anniversary ceremony (Photo: SGGP)
In his speech, the city's Party chief Le Thanh Hai stressed the significance of the Great Spring Victory 1975 that resulted in the end of the war and the country's reunification.
Mr. Hai also mentioned the city's current important role to the country's development. He said the city is making more than 20 percent of Vietnam's gross domestic product and 30 percent of the country's tax revenues, serving as a development engine for the whole nation.