Vietnam Road Administration said that the railway industry now has 100 highway-railroad crossings in need of upgrading with the total cost of VND170 billion (US$7.46 million).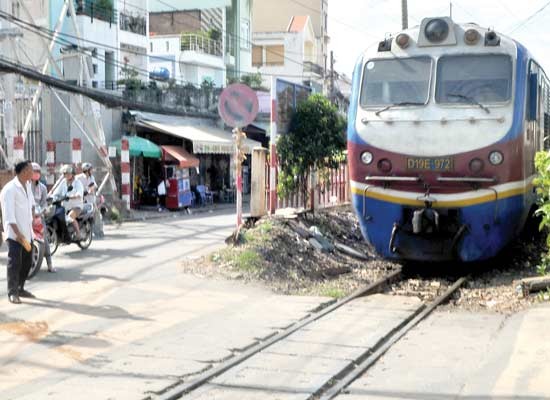 A level crossing in HCMC (Illustrative photo: SGGP)
Items needed to upgrade include installing of slowdown lines, signal lights; repair of road face in crossing areas; supplementation of automatic alarming lights, bells, signal boards; building of flyovers and site clearance to ensure visibility.
In addition, the administration has agreed with Vietnam Railways to propose the Ministry of Transport to permit handling of crossings, which do not ensure traffic order and safety, according to the list of urgent works in the first and second quarters this year.