A 20-meter section of a crane being used to build a nine-storey building on Thai Ha Street, Hanoi broke suddenly on March 22 and crashed onto a house next door. No one was injured in the incident.
The crane broke at a height of seven-storey off the ground, causing curious passersby to stop and look.
The crowd of onlookers led to a serious traffic jam in the area, and police were called to block off the site and clear away vehicles.
Traffic remained congested for some time however, as the accident occurred during rush hour.
The contractor of the building is now working on removing the collapsed section.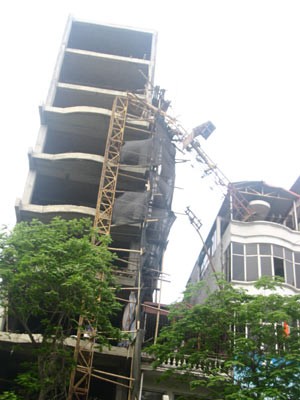 A view of the crane that broke seven storeys off the ground in Hanoi March 22. (Photo:Hanoimoi)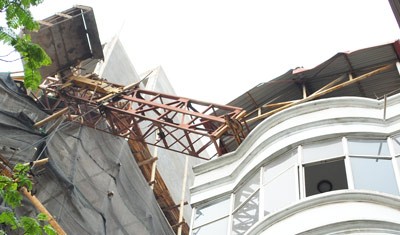 A view of the crane that broke seven storeys off the ground in Hanoi March 22. (Photo:SGGP)