Even at the peak of a fire last week that consumed more than 332 hectares of grass and cajuput forests in Tram Chim National Park in Dong Thap Province, red-headed cranes showed no signs of panic, according to ornithologists.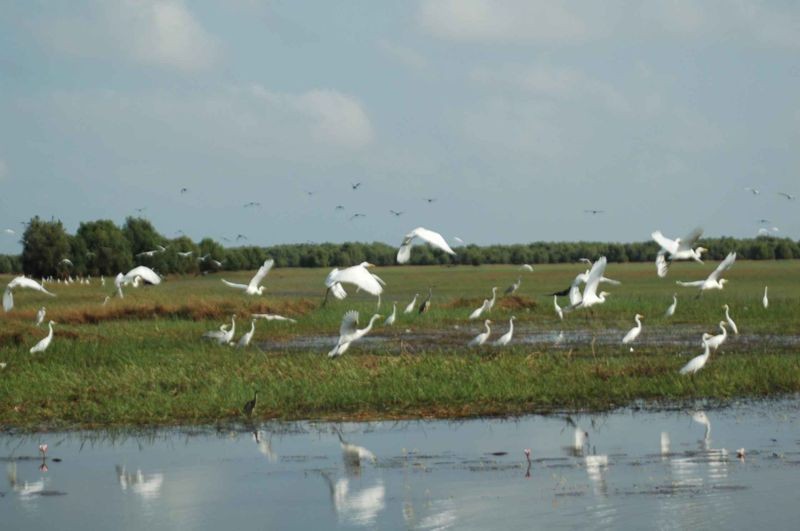 Fires in Tram Chim National Park do not panic red-headed cranes
The park situated in the Mekong Delta has a resident population of 110 of these birds.
Even as firefighters were battling to put out the fire, the cranes were calmly looking for food just 500 meters away from the fire, the observers said.
None of the birds were reportedly killed or injured.