On the occasion of the celebration of the 40th Anniversary of diplomatic relations between Denmark and Vietnam and upon the invitation of Vice- President of Vietnam Nguyen Thi Doan, His Royal Highness the Crown Prince of Denmark Frederik will pay a visit to the Socialist Republic of Vietnam from November 28 to  December.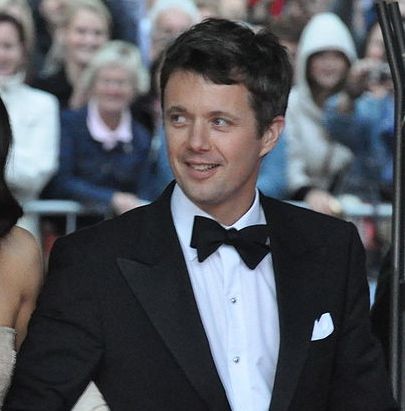 Crown Prince of Denmark Frederik
Prince of Denmark Frederik will be accompanied by Pia Olsen Dyhr, Danish Minister for Trade and Investment and delegates from Danish companies and educational institutes.

The celebration will strengthen new partnership for the future between the two countries through commercial, cultural and educational activities.

The focus themes of the celebration are: Sustainable business partnership in Green Growth, CSR; Culture diversity & artists' collaboration; Climate Change Awareness & Solutions, and Knowledge building via joint research and educational activities.

Main events of the celebration include: The official opening of the celebration of the 40th Anniversary on November 28 in Hanoi; Signing cooperation agreements between two countries on same day; Business seminars focusing on Cooperate Social Responsibility (CSR), Green Growth, Education, Food Safety, Oil and Gas industry, Water solution and Wind Power; A series of inspiring culture events representing different art forms: film, theatre, photography, painting, installation art, sports, music and literature, and unique badminton game between no.7 world ranking Nguyen Tien Minh and No.4 world ranking Peter Gade; Climate Change Seminar and photo exhibition in Hanoi; the Bicycling tour around Hoan Kiem lake and a Solar Car Race.

Danish - Vietnamese Research in three different areas: "Strengthening Population and Reproductive Health in Vietnam", "Climate Change in Vietnam" and "Economic Development in Vietnam" will be presented and discussed by Danish and Vietnamese researchers, policy makers and the audiences.
During the celebration, there will also be other exchanging activities which show the strong ties between two countries including signing new business contracts, launching of new Danish business projects, company visits, a film screening and artists' talks with the audience.


Denmark and Vietnam established diplomatic relations in 1971. In 1980 Denmark opened the Embassy in Hanoi, and the Vietnamese Embassy in Copenhagen was opened in 2000.
For the last two decades, the bilateral relationship between Vietnam and Denmark has primarily focused on development cooperation, but commercial relations are growing rapidly. As the Danish development assistance to Vietnam is phasing out, Denmark sees the growing importance of Vietnam for Danish commerce.