"Cu Chi must be marketed to attract green enterprises into five industrial zones in the district and limit entrepreneurs having negative effect on the environment" said Mr. Le Thanh Hai the municipal Party Committee Chief, at a visit to inspect the work of the Party of Building and Development of Socio-economy in the Cu Chi District.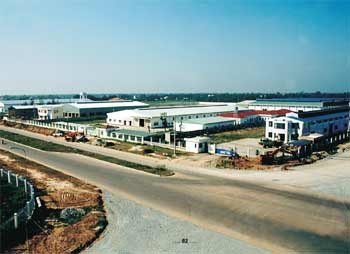 North-West Industrial Zone in Cu Chi District
The city had to pay the heavy price of environmental pollution after attracting investment enterprises easily and not imposing strict screening processes, he stressed.
Although Cu Chi has many achievements in various fields, the district has not promoted its potential yet. The provinces strong point is having great potential with land as it has over 33,000 hectares of agricultural land available. The district should cooperate with the HCMC Department of Planning and Architecture to make a detailed plan for land use, the municipal Party Committee Chief concluded.