Da Nang will install security camera systems at 3,296 sites in the event of emergency situations on streets and outside of living quarters, trading centres, industrial parks, markets, restaurants, hotels, bars and offices.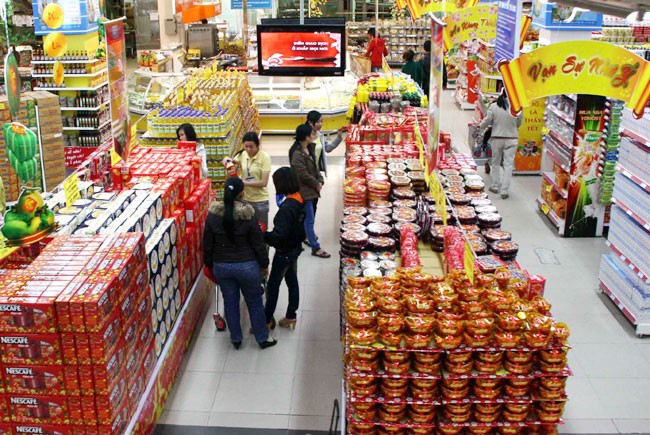 People shop at Co.op Mart in the central city of Da Nang. The city will install security camera systems in the event of emergency situations in many areas, including supermarkets. — VNA/VNS Photo Le Lam
The cameras will be installed in the second quarter of the year.
Living quarters will comprise over 1,100 of the sites and will be connected to 45 public security offices throughout the city.
According to the city's information and communications department, the camera systems will help public security respond quickly to emergency cases of traffic accidents or public disorder.
The city has already installed five camera systems at more than 4,700 sites where there are traffic lights in order to monitor traffic accidents and violations. They were also installed in high-tourism areas.
As scheduled, all camera systems will be operational in 2016 in preparation for hosting the Asia-Europe Economic Co-operation (APEC) in 2017.
Last year, a camera system recorded 62 traffic violations along Thuan Phuoc bridge.
A report from the city stated that the city's court handled over 1,000 criminal cases in 2015, and public security in the city ranked 28th out of 64 provinces and cities nationwide.
The city also has plans to install sensor systems to monitor air pollution.