Dairy product businesses have to register prices of milk products for children under 6 to relevant agencies as of the first day of this October, the Ministry of Finance has ruled.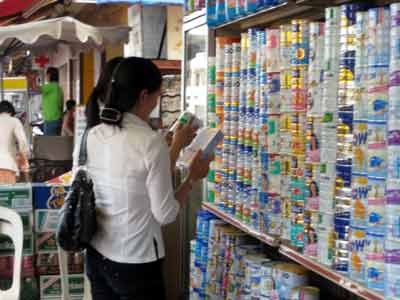 Dairy products seen in the market
The ministry has just released the new regulation as a new bid to control dairy products prices. 
Under the new rule, these businesses have to inform the prices to pricing agencies, the Price Management Department under the ministry. As for state-owned companies or firms whose market shares are huge, they must report their prices to the ministry.
Deputy Head of the Price Management Department Nguyen Anh Tuan said it is compulsory, and relevant agencies will base on the registration to approve or refuse any price increase proposals by businesses.
If enterprises do not register their prices to responsible agencies, they would be fined or face the revocation of business license.