Authorized agencies have determined that debris found at sea by the Vietnam Coast Guard is from CASA-212 aircraft, which lost contact yesterday while searching for a missing pilot of fighter jet Su-30MK2, announced the Ministry of National Defense (MND) this morning.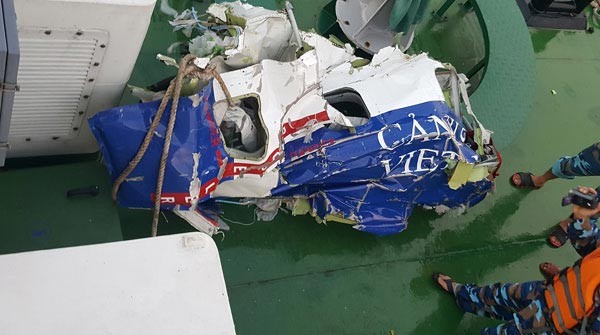 Debris has been determined to be parts of CASA-212 (Photo: MND)
The debris of the aircraft No 8983 has been found 29 nautical miles southeast of Bach Long Vy Island and three nautical miles east of the limitation line in the Gulf of Tonkin.
The aircraft crashed from 11:30 a.m. till 12:30 p.m. on June 16 when the weather suddenly became bad limiting vision.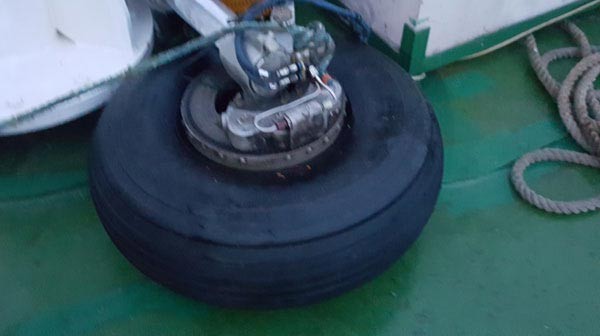 The rear wheel of CASA-212 (Photo: MND)
The Central Military Commission has instructed navy and military forces and the Vietnam Coast Guard to closely work with local authorized agencies and fishermen to continue searching for pilots and crew members from the aircraft.
Right after receiving information from the Ministry of National Defense, China's concerned agencies have sent two vessels to the area of the debris to join in the search operation.

Related article:
Nearly 3,000 people search for two missing military aircrafts