According to the Department of Overseas Labor, the numbers of migrant Vietnamese laborers working in other countries totaled 40,115 in the first six months of 2012, accounting to only 86.5 percent of that in the same period last year.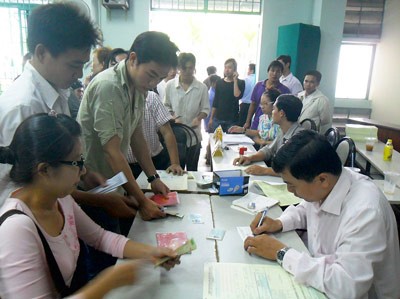 People register for Korean language test, to be able to work in South Korea (Photo: SGGP)
The highest reduction was recorded in Taiwan (China) and in South Korea, where the number of Vietnamese workers dropped by 3,507 and 3,625 respectively.
Vietnam plans to send 90,000 workers overseas this year, of which 14,005 will go to Taiwan (China); 7,561 to South Korea;3,982 to Japan; 3,568 to Malaysia;3,378 to Laos; 2,593 to Cambodia; 912 to the United Arab Emirates and 189 to Russia.