Health condition of Minister of Defense General Phung Quang Thanh has progressed well after French surgeons performed an operation of his lung tumor on June 30, said head of the Central Healthcare Commission Nguyen Quoc Trieu yesterday.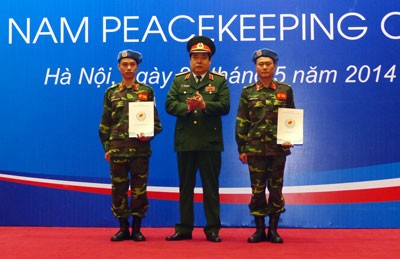 General Phung Quang Thanh (C)
The General is now under the care of French doctors, he said.
Professor Pham Gia Khai, member of the commission, said that Minister Thanh suffered a lung trauma in an automobile accident during the war time against the U.S. invader.
The General felt unhealthy and had a health check recently when doctors uncovered lung fibrosis. Therefore, he traveled to France for further check and treatment, said Mr. Khai.
Several days ago a rumor on his murder was quickly spread on social networks.