Deputy Prime Minister Trinh Dinh Dung has prompted the Ministry of Transport to complete a prefeasibility study report of the North-South Express Railway to speed up the project as the railway system is too outdated and unable to meet transport demand now.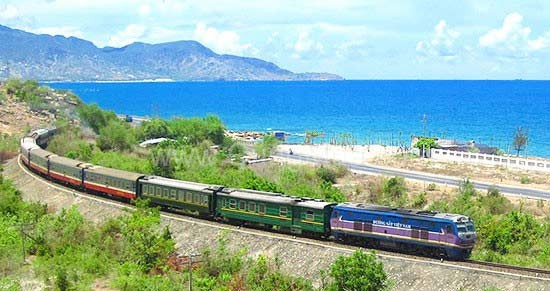 The train on the north south railway route
The ministry should hire experienced foreign consultant units to verify the report before submitting it to the Prime Minister and the State Assessment Council, he required. 
He urged the ministry to send the report to the National Assembly to decide investment policy in 2018. Afterwards, the ministry should well prepare technical design and capital source for construction of stretches Hanoi-Vinh and HCMC-Nha Trang by 2020-2030. 
In addition, the deputy PM has prompted the ministry to work with relevant agencies to review railway transport development strategy and plan and propose measures to change unsuitable points. The amended ones will be submitted to the Prime Minster for approval. 
The outdated railway system should be gradually upgraded with priority to Hanoi-HCMC route and connected with seaports, industrial zones and countries in the Southeast Asian region.