Deputy Prime Minister Truong Hoa Binh visited the Cham people in District 8, Ho Chi Minh City on May 3.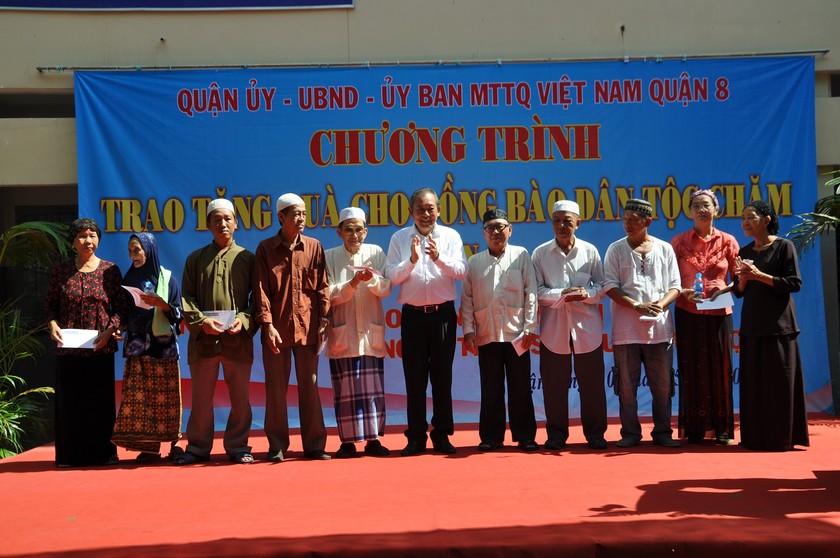 Deputy PM Truong Hoa Binh presents gifts to local Khmer residents (Source: congan.com.vn)
The Deputy PM hailed the ethnic group's contribution to the local socio-economic development.
He called on religious dignities to work closely with local authorities to help the Cham people further integrate into the community and observe local regulations.
He also urged local authorities to take measures to create more jobs for the Cham people, thus enhancing their living conditions.
On the occasion, the Deputy PM presented 200 gifts, each worth VND500,000  (US$22) to local Khmer residents.