Permanent Deputy Prime Minister Nguyen Sinh Hung has called on the business community and private citizens everywhere to do what they can to help blind members of the community.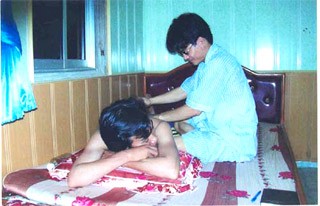 Blind masseur does his trained job
Speaking at a review meeting of the Blind Association in Ha Noi on Wednesday, Mr. Hung then turned his attention to the association and said it should continue the activities to create stable jobs for poor blind people and boost their vocational training to give them a better life.
Mr Dao Soat, the association's chairman, said his organization had disbursed more than VND16.5 billion (US$1 million) in State funds last year to help create stable employment for 11,200 blind people, and started up 15 vocational training classes and manufacturing centers.
With support from the Vietnamese Fatherland Front, blind people were given 505 new houses, savings accounts and insurance cards in 2006, he added.