Tens of thousands of people across Vietnam gathered at the Quang Trung Museum in Tay Son District of the central province of Binh Dinh to celebrate the 223rd anniversary of Ngoc Hoi-Dong Da Victory on Jan 26, the fourth day of the Lunar New Year.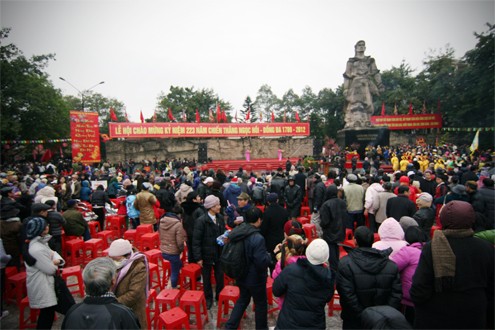 Photo: VNExpress
The victory was dedicated to three brothers Nguyen Nhac, Nguyen Hue and Nguyen Lu of the district. They were together known as Tay Son Brothers.
Nguyen Hue led the Tay Son Army to defeat China's Qing Army in Thang Long, which is currently in Hanoi, in a surprise attack during the Lunar New Year holidays. The victory is called Ngoc Hoi-Dong Da.
The anniversary takes place in January 26 and 27.