Foreign donors yesterday expressed their commitment to support Viet Nam in its reforms and economic development, even though no amount of funding was announced, compared to past years.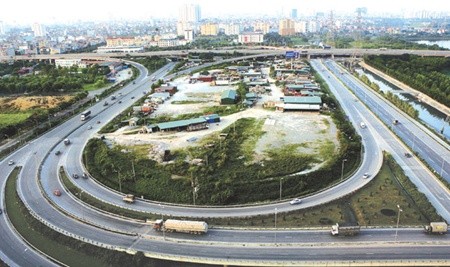 A photo of the Phap Van Intersection in Ha Noi. Although Viet Nam is still trying to address shortcomings in the national economy, foreign donors are continuing to support Viet Nam in its reforms and economic development. — VNA/VNS Photo Huy Hung
They were speaking at the first-ever Viet Nam Development Partnership forum with donors and development partners held in Ha Noi, which replaces the bi-annual Consultative Group meeting.
Taking the floor, Prime Minister Nguyen Tan Dung said the event signaled that Viet Nam had transformed itself from a nation merely receiving Official Development Assistance, to achieving the status as a development partner with foreign donors.
"The support of foreign donors in the past 20 years has played a critical role in our achievements," PM Dung said. "Still, we know there are many shortcomings of our economy that we are trying to address and we welcome any policy advice."
In a briefing on the country's socio-economic situation, Dung said the Government felt confident that the economy would close at the 5.4 per cent growth rate this year, and return to 6-per cent growth in 2015.
According to the PM, the size of the economy is estimated at US$176 billion, while per capita income is nearly $2,000. He noted that inflation has been brought under control to 6 per cent this year, from about 18.3 per cent in 2011.
Answering the donors' concerns about reforms of state-owned enterprises, the head of the Government reaffirmed that all non-core businesses from state-owned enterprises would be completely halted in 2014-15.
Further, according to the PM, the equitisation process will be completed in 2020 and 500 state-owned enterprises will be equitised in 2014.
"I want to have your understanding that we really want to speed up SOEs reforms, but we need to have a road map to make sure that the reform would not harm our social development," he said.
At the forum, World Bank Country Director Victoria Kwakwa stressed that even though the global economy is in better shape, strengthened competitiveness will be critical for Viet Nam to derive maximum benefits from the global recovery.