Vietnam's first oil refinery, Dung Quat, closed on December 22 to fix remaining technical problems during trial operation.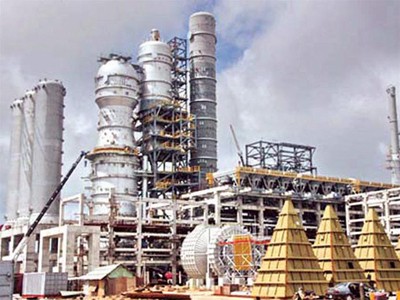 A view of Dung Quat Oil Refinery
Nguyen Hoai Giang, general director of Binh Son Refining and Petrochemical Company and deputy head of the project's management board, said it was a normal process during an oil refinery's trial run.
 
The refinery will resume operation after January 13, he added.
 
During the suspension period, contractor Technip will also replace a valve in the residue fluid continuous cracking unit, which broke in August and was fixed, he said.
 
Most of the refinery's units were operating at full capacity by December, with 11 of 14 having successfully completed the trial period.