The Ministry of Culture, Sports and Tourism (MCST) and the European Committee (EC) granted equipment worth over EUR 572,000  to nine tourism training schools nationwide at a ceremony in the Central Highlands province of Lam Dong on Sept. 10.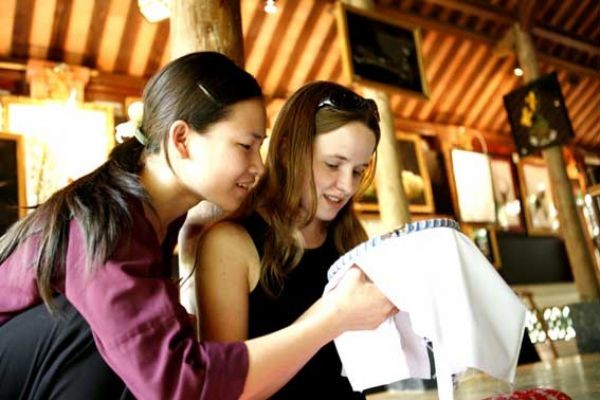 A tourist learns how to embroider at a trade village suburban Hue City.
As part of a project to develop Vietnamese human resources, 300 pieces of equipment were provided to tourism colleges to serve four types of training, including room service, reception, restaurant operations and food processing.
MCST Deputy Minister Tran Chien Thang said that the non-refundable provision of equipment to will help tourism schools increase the quantity and quality of human resources, meeting the demands of the tourism sector's development.
The Vietnamese human resource development project is being implemented with a total investment of EUR12 million among which the EC contributed EUR 10.8 million.
The project focuses on strengthening the capacity of the tourism sector, completing a set of standardised tourism skills and training in tourism management..