Developing e-governance as part of administrative reforms topped the agenda at a national workshop that opened on December 16 in Hanoi.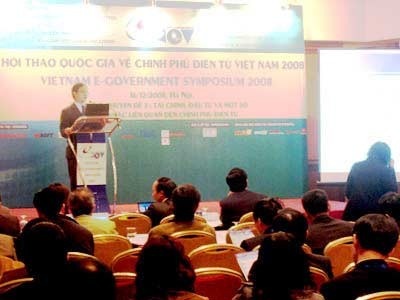 Two-day workshop on e-government starts on Dec. 16 in Hanoi (Photo: Viet Bao)
Organized by the National Steering Board for Information Technology, the Ministry of Information and Communications, and the International Database Group, the two-day workshop aims to refresh the thinking on e-government on which efforts have been under way for some time now.
Participants discussed technical infrastructure and technology for e-government and finance and investment for it.
Many said the country's telecommunications infrastructure is still inadequate for e-governance.
But to seek more ODA in information technology and telecom, the Government should draw up a roadmap to introduce e-governance to show donor nations, Cao Manh Cuong, deputy head of the Ministry of Planning and Investment's Department for External Economic Relations, said.