The Ho Chi Minh City People's Committee decided to initiate a three-year project to take care of elderly people.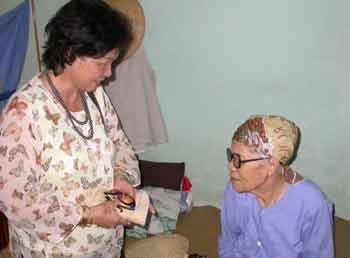 Social workers often visit the elderly in HCM city
Under the project, everyone sixty and older may receive a medical examination. They will also be granted a social allowance and free health insurance cards.

Funds for the elderly will be set up in 24 districts to support the project.

According to a survey of 400,000 elderly (over sixty) in Ho Chi Minh City, 70,875 still work to earn their living and 2,000 are single and without relatives.