The English magazine "Ecologist", on May 2006, posted many works of photographer Adrian Brown about Vietnamese Agent Orange (AO) victims.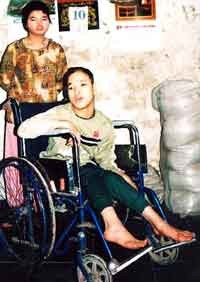 Agent Orange Victims
The magazine had specific statistics on the amount of dioxin – the most dangerous chemical known to man – that the US sprayed over vast areas of Viet Nam between 1962 and 1971.
According to the magazine, although the US Supreme Court decided to give US$180 million compensation to American veterans who had health maladies directly attributed to this mass poisoning, the US has so far refused to admit any survey of AO influence on the people and the environment of Viet Nam.
The "Ecologist" called on international community to support the Vietnamese AO victims by signing on the online website www.petiononline.com.
Related link: http://www.theecologist.org/current.asp