The enlargement of Dung Quat Economic Zone must ensure the resettlement of local residents and the environment is preserved, said Truong Tan Sang, Politburo member and Permanent Member of the Secretariat of the Party Central Committee.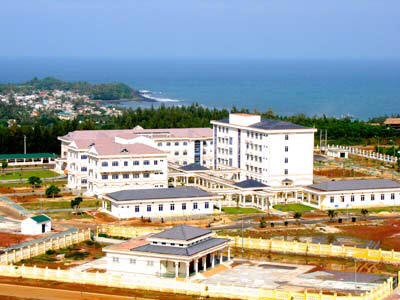 A view of Dung Quat Economic Zone
He made the statement during a working visit to the zone in the central province of Quang Ngai on December 20.
 
Nguyen Xuan Thuy, head of the Dung Quoc EZ Management Board, reported during the visit that the EZ had licensed 111 investment projects worth US$7.6 billion by December 2009. This year alone, seven projects worth VND1.6 trillion were approved, two of which were owned by foreign companies.
 
He said at present, 51 projects have been put into operation, providing 12,000 jobs. In addition, the EZ is estimated to contribute VND2.1 trillion to the provincial budget in 2009, Mr. Thuy said.
 
However, he said inappropriate development models and management mechanisms have caused difficulty and obstructed the development of the EZ and Quang Ngai Province.
 
The Management Board suggested establishing a new model for the Dung Quat EZ with fresh polices and institutions to create an open investment environment and develop the EZ comprehensively to ensure social welfare and sustainable development.
 
Mr. Sang praised the EZ for its achievements but said the management board needs to expand the EZ from 10,300 hectares to 45,000 hectares as approved by the Government in July.
 
In addition, the EZ will need to develop functional areas appropriate to the overall planning while ensuring local residents are resettled and the environment is protected, he added.
 
The Politburo member said the plan to develop Dung Quat into an industrial city is on the right track.