Y'N Dong, a 116-year-old ethnic M' Nong man living in Dak Song district, the Central Highlands province of Dak Nong, has officially been recognised as the oldest man alive in Vietnam by the Vietnam Records Organisation (Vietkings).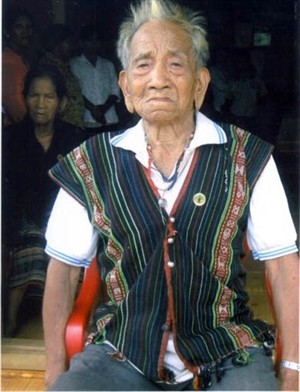 116-year-old Y'N Dong (Photo: Vietkings)
According to Vietkings, the elderly man, born in 1898, is still in good health. His wife, H'Doi, was born in 1920. The couple have 14 children but only half of them are alive.
The organisation has also found the oldest living woman in Vietnam – the 121-year-old Nguyen Thi Tru in Ho Chi Minh City. The lady was also been recognised as Asia's oldest lady in August.
The Guinness World Records currently recognises a 116-year-old woman and a 111-year-old man, both Japanese, as the oldest living woman and man in the world.-VNA