The Ministry of Industry and Trade has asked the Vietnam Electricity (EVN), to provide a steady supply of power during the month of April.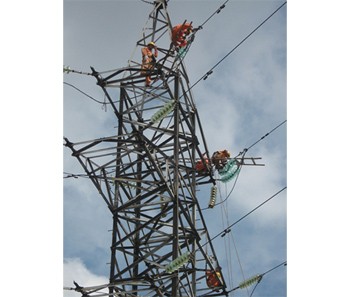 EVN asked not to cut power supply in April
In a document sent to EVN, Vietnam's largest power company, the ministry asked the company to ensure a steady supply of electricity and prevent power outage.
Power blackouts will only be permitted during repair and maintenance work. EVN will hence mobilize all power resources to meet the consumption demand.
Meanwhile, electricity companies will have to monitor thermalpower engine units for scheduling maintenance and repair jobs. Faults in the engine units must be repaired as quickly as possible.
Electricity projects, including the second engine unit of the Son La Hydropower Plant, the first engine unit of the An Khe-Ka Nac Hydropower Plant and the second phase of the Uong Bi Thermalpower Plant, must step up in order to provide power in April, May and June.
EVN will also update electricity source, demand and hydrographic conditions to adjust the power-supply during the dry season.
According to EVN, the power output for consumers in the next few months will increase by 20 percent compared to the first months of the year.