Vietnam Electricity on July 31 unexpectedly announced an increase of 5 percent in power price from August 1.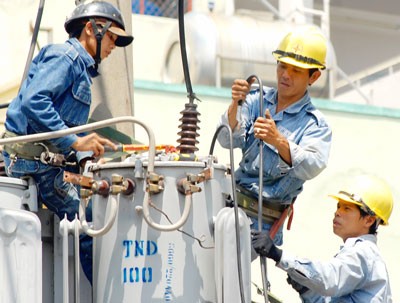 Workers maintain power grid in Ho Chi Minh City. (Photo: SGGP)
Accordingly, power price will now be VND1,508.85 per kWh, not including value added tax, up by 5 percent on the current power price of VND1,437 per kWh.
The state-run power company explained that the adjustment in power price is to cover part increase in power generation cost as the price of coal and gas has surged, especially, coal has risen 37-41 percent since April 20 this year.
This increase in power price will not have any effect on poor and low-income households who consume zero to 50 kWh, but households consuming 100-400 kWh per month will be charged an additional VND6,800-37,200 per month.