Viet Nam needs more 'decent work' to help the country achieve its 2008 Socio-Economic Development Plan, a forum heard on December 17.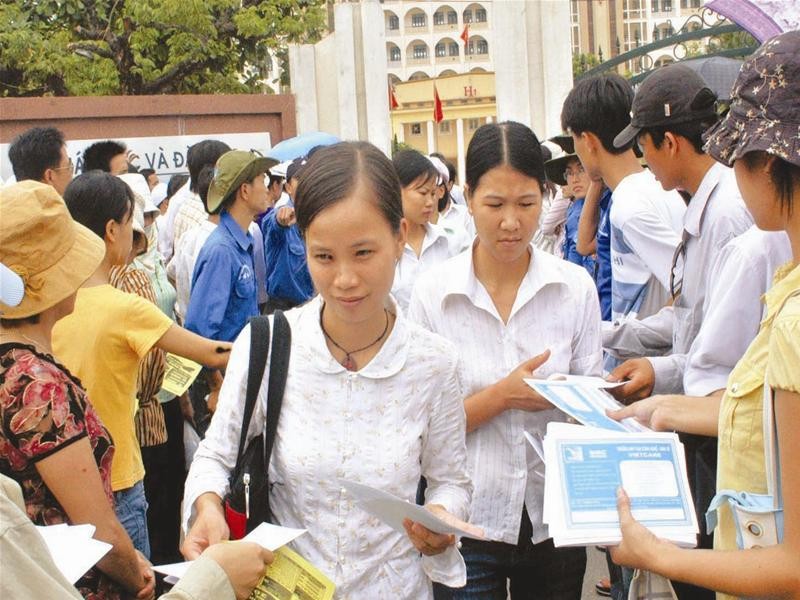 Vietnamese youths attend a job fair
Regional Director for the International Labor Organization (ILO) in Asia and the Pacific, Sachiko Yamamoto, defined 'decent work' as productive work for women and men in conditions of freedom, equity, security and human dignity.
"The ILO sees decent work as way not just to create jobs that accompany economic growth, but also to ensure that the jobs created are productive, sustainable and competitive," he said.

United Nations Resident Coordinator John Hendra said his organization would support Viet Nam in its bid to boost decent work under the "One Plan – the Foundation of the One UN Initiative."

"We will continue to work in partnership with the Vietnamese Government to ensure every single person in Viet Nam has an opportunity for decent work," he said.

According to the Ministry of Labor, Invalids and Social Affairs, the country has seen a high rate of growth over the last few years. This year the GDP growth rate reached 8.5 percent. This has led to rising living standards and an extra 1.5 to 1.6 million new jobs every year.

To reach the country's socio-economic development plan 2006-2010, the country has to provide an additional 8 million new jobs in the 2006-2010 period, ensuring employment for 49.5 million people and reducing the urban unemployment rate to below five percent by 2010.