The Vietnam Coal and Mineral Group (Vinacomin) should not be allowed to carry out experimental coal mining in the Hong (Red) River Delta in 2010 because the plan is not well thought-out, experts from the Vietnam General Association of Geology (VGAG) have said.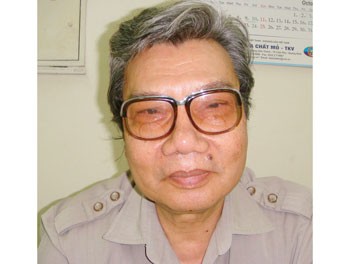 Deputy Professor Nguyen Khac Vinh- the chairman of the Vietnam General Association of Geology
Deputy Professor and chairman of the VGAG, Nguyen Khac Vinh, said that Vinacomin asked the government to determine the amount of coal in the basin's reserves.
The Prime Minister, however, declined to have the work carried out for the company and instead allocated the project to the Vietnam Geological and Mineral Department.
Vinacomin also has not compiled a report on the potential environmental impact to the area, which is crucially important, said Prof. Vinh.
The complex geological and hydrological conditions in the Red River Delta will create major obstacles in coal mining, which could create depressions in the region and cause heavy damage to mineral resources of groundwater, mineral water, oil and gas, and others.
Vinacomin should first exploit just two mines instead of the company's planned four, the professor added.
According to Vinacomin's scheme to develop the Red River Delta coal basin, there are reserves of around 210 billion tons. However, experts say the estimation may be not exact.
Vinacomin's proposed project is currently too risky to be carried out, the VGAG concluded.
Coal reserves in Quang Ninh Province are expected to be exhausted by 2015. The country will see coal demand double over the next 10 years and is expected to import coal for domestic consumption.
Therefore, it is essential to explore more coal mines, Prof. Vinh said. However, exploitation must be carried out carefully and in a scientific manner, he added.

Related article:
Coal enterprise prepares to mine in Red River Delta