Corn farmers in the Mekong Delta are seriously concerned after false rumors claimed that their crop was contaminated with a toxic chemical substance, which led to a fall in price.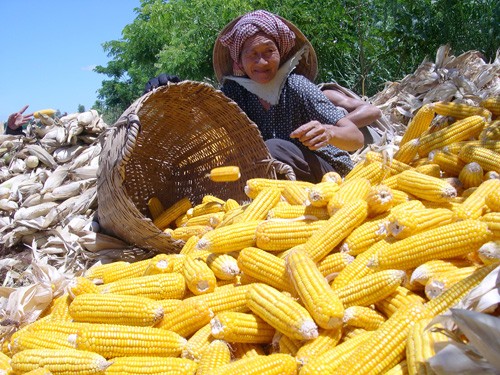 Corn farmers are suffering huge losses from rumors of toxic contamination
Price of corn dropped from VND2,500 to VND1,000 a piece, and still had no buyers. Huynh Ngoc Chien, head of the Department of Agriculture and Rural Development in Lap Vo District in the Mekong Delta province of Dong Thap refuted such rumors as his staff had checked all stores selling the produce and failed to detect any toxic substances. He added that such rumors may have been caused by traders.
Chien said the Department of Plant Protection and his department will coordinate to investigate the case.
In the Mekong Delta province of Long An, with more than 2,100 hectares under corn farming, most of the produce is used for making animal feed while farmers in Tan Tru and Chau Thanh Districts are now worried as almost 100 hectares of corn for human consumption is ready for harvest.
Besides the present rumor, farmers have suffered enormous losses from other such rumors like eating of square-head anabas will cause cancer; pesticides in field crabs; dairy products and Vinamilk yogurt cartons containing worms or leeches.