More than 20 hectares of sugarcanes in Tho Loc Dong and Tho Loc Tay hamlets in Tinh Ky Commune in Quang Ngai Province's Son Tinh District have already been ready for harvest for a few weeks. Farmers have been longing for traders but none has come until now.

Mr. Nguyen Tan Thanh, a farmer in Loc Tho Dong Hamlet in Tinh Ha Commune, said that the price of sugarcanes dropped to around VND700,000 per ton. Traders did not come because such price could not cover transport expenses whereas farmers could not sell sugarcanes at low prices as they could not afford labor expenses. Therefore, whichever way farmers will still suffer losses.
He grew sugarcanes on an area of 1,500 square meters with a cost of more than VND5 million this year. However, the price was too low that he had to burn one third of his sugarcane field to grow corn in time.
Similarly, Mr. Phan Dinh Thu has an area of 3,500 square meters of sugarcanes that is overdue for harvest. He earned VND1-2 million per 500 square meters last year. This year, the price was too low for traders to buy in so he had to harvest sugarcanes on his own and sell to Quang Ngai sugar refinery to get as much money as possible in order to grow corn.
According to sugarcane farmers, the price of sugarcanes has continuously dropped for the past two years. Last year, the price of sugarcane was at VND800,000- VND1 million per ton. This year, it has dropped to VND700,000 per ton. Farmers have to pay VND500,000 per 500 square meters to hire labor if they want to harvest sugarcanes to sell at low prices. Thus, both traders and farmers suffer losses. As the weather becomes hotter, overdue sugarcanes turn dry, causing farmers to sit on pins and needles.
Mr. Thai Van Hung, vice chairman of the People's Council of Tinh Ha Commune, said that the local authority has proposed upper authorities to help farmers for them to grow other crops in time.
Besides 20 hectares of sugarcanes in Tinh Ha Commune, there is an area of 40-50 hectares of sugarcanes in Son Tinh District. The price of sugarcanes fluctuates around VND500,000-VND700,000 per ton. Farmers are facing complete losses when burning sugarcane fields.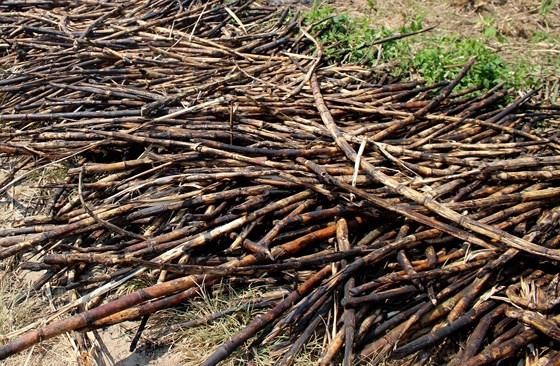 Farmers burn sugarcane fields to grow other crops. (Photo: SGGP)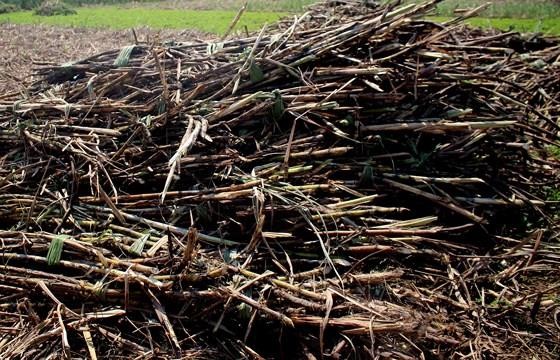 Farmers dump sugarcanes as the price drops to VND700,000 per ton. (Photo: SGGP)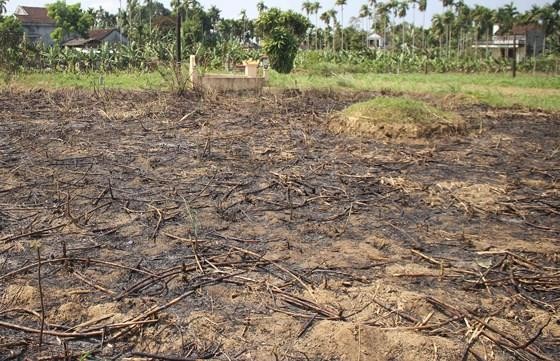 Sugarcanes are burn down for other crops. (Photo: SGGP)