Flood-hit farmers across Vietnam will receive a combined total of VND80 billion ($4.7m). Local administrators will use the money to purchase seeds, fry and pay for necessary repairs to infrastructure.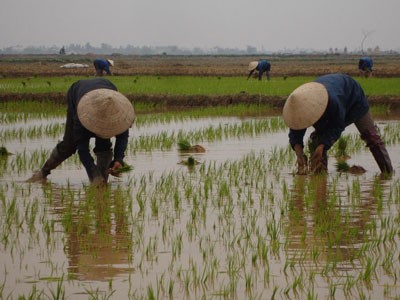 Farmers in the flood-hit provinces receive a sum to purchase seeds and fry
The decision came after recent floods devastated much farm land. The government felt the need to act to restore the capabilities of farmland and its farmers.
The central province of Binh Dinh received VND30 billion ($1.8 million). The provinces of Quang Ngai and Phu Yen were each granted VND15 billion. Khanh Hoa province received VND10 billion and the highland province of Dac Lac VND10 billion.
In addition, 6,600 tons of rice was supplied to impoverished people in the northern mountainous province of Lang Son and the central provinces of Binh Dinh, Quang Binh, Quang Nam, Phu Yen, Quang Ngai and Khanh Hoa.