A huge fire engulfed a market in Ea Sup District in the central highland province of Dak Lak on Wednesday morning.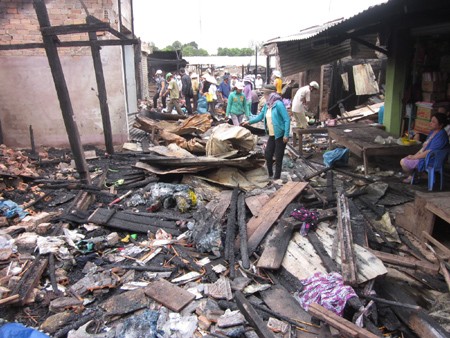 The market after the fire
The blaze spread quickly to a warehouse used as storage by many shops in the market.
Firefighters, policemen and residents spent two hours trying to salvage goods from the market shops and the warehouse and made desperate attempts to put out the blaze.
The shops were full of all kinds of inflammable materials, and winds during the present dry season made the task even more difficult.
According to Tran Ngoc Quang, chairman of the People's Committe of Ea Sup District, the total loss of property was not much.
Local authorities are conducting an investigation into the cause of the fire as well as finding a way to help traders resume selling in the gutted market.