A fire occurred at a house in Ca Mau City in the Southern-most province of Vietnam on early July 31, claming six lives.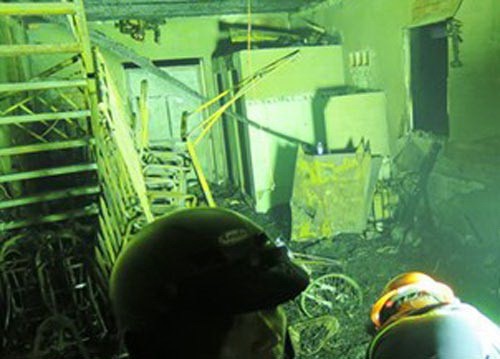 Scene of the fire
According to the relevant departments, the fire broke out at around 0:20 am early morning in the house at No.91, Phan Boi Chau Street in ward 7.
There were seven people inside the house at that time, one of whom luckily escaped from the fire.
Victims include Tran Quang Tien, 59, a teacher of Ca Mau High School; his wife Tran Kim Anh; Tien's daughter and son, Tran Kim Hang and Tran Quang Toan; and his grandchildren, Tran Thanh Vi and Quach Gia Hy.
Investigation into the accident is underway.