The first ever Global Vietnamese beauty pageant is set to get underway for all ethnic Vietnamese women who either reside inside the country or abroad.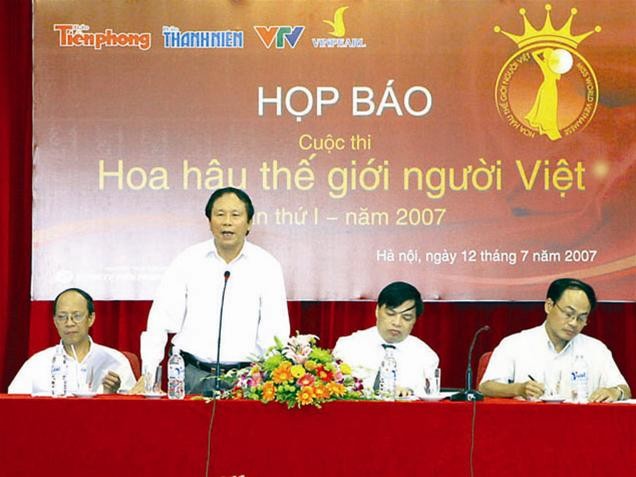 The organizers talk about the Global Vietnamese Beauty Pageant yesterday
Organisers, Thanh Nien and Tien Phong newspapers and Viet Nam Television (VTV) have said that all are welcome to compete in the event as long as the competitors speak Vietnamese, are aged between 18-27, are single and without children and have not had cosmetic surgery.
Semi-final rounds for foreign nationality contestants will be held in August in the four regions of: the UK and nearby countries, countries of the former Soviet Union, central Europe, and America.
 
The competitive programme will see the women judged on the ao dai (Vietnamese national dress), bathing suit and a dress or costume of the contestant's choice.
In Viet Nam, the semi-final rounds are slated to take place in Ha Noi and Ho Chi Minh City some time in mid August, with the final round scheduled from August 18 to September 2 in Nha Trang city in the central province of Khanh Hoa.
The winner will receive a US$20,000 cash prize plus a tour of the country. Other titles and prizes will be awarded to the photo queen, tourism queen and sea queen.
Further information on the pageant can be found on http://www.tienphong.vn/hoahau