Can Tho Pesticides Company is the first Vietnamese firm and the only Asia-Pacific company to receive a U.S. Environmental Respect Award 2007.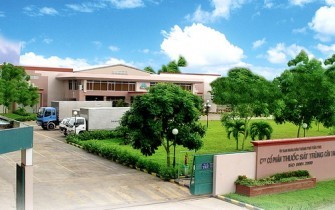 Can Tho Pesticides Joint-Stock Company is based in the southern city of Can Tho 

The company was honored for promoting environmentalism in the processing, distribution and trading of pesticides and herbicides.

It has installed an advanced decontamination system with strict supervision to ensure that chemicals do not soak into the soil. It also held training classes for farmers, teaching them the methods of preservation and safety when using pesticides/herbicides.

Initiated in 1990 by DuPont Crop Protection, the Environmental Respect Awards aims to recognize and promote environmental stewardship in farm supply retailers across the U.S.

In the last three years, the international extension of the Environmental Respect Awards has seen involvement from more than 100 businesses in 11 countries.