Flood water levels in Vietnam's Mekong Delta have risen to danger level 1 in the past few days as a result of flooding in the upper reaches of the Mekong River in Laos and Thailand, the national weather bureau said Tuesday.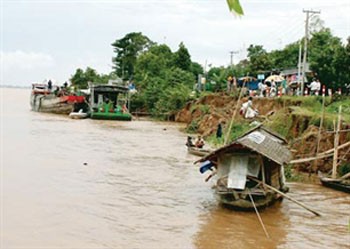 Flood waters rising rapidly in the Mekong Delta
Within the next 5-7 days, the flood level in the Delta is expected to reach an alarming level 2, as the upper reaches continue to be lashed by heavy downpours this month.
The flood levels this year are expected to rise earlier than normal and could be as severe as they were way back in 2000.