Up to 22 capital and cities around the world and foreign embassies in Vietnam have registered to take part in activities marking Hanoi's 1,000th anniversary that will be held later this year.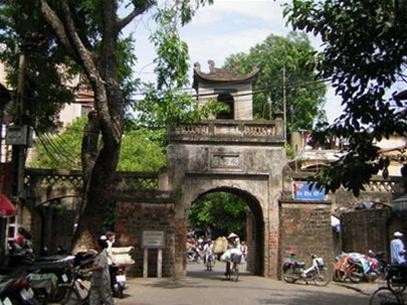 A corner of the Ancient Town in Hanoi.
According to the National Steering Committee for the 1,000th anniversary of Thang Long-Hanoi, the city of Fukuoka , Japan , has registered for Japanese culture days in Hanoi .
The capital city of Seoul in the Republic of Korea has offered to organise a wide range of activities, entailing artistic performances, a Seoul-Hanoi friendship night, a Seoul-Hanoi trade fair, and a seminar on the Red river project.
The capital city of Moscow in Russia has proposed organising Moscow days while Berlin , Germany has offered to hold a classical music concert during the event.
The Ile de France region of France said it wants to organise a fashion show and a seminar featuring French architecture in Hanoi , and other French cities such as Toulouse , Lyon and Rouen have registered to participate in street shows, and various musical, circus, and modern dance performances.
The committee said a number of cities and international organisations have registered to take part in projects to light the Long Bien bridge and public works located in the heart of Hanoi , such as the Government Guest House and the Ly Thai To garden.
The Australian embassy has registered with a programme to introduce its country's ancient and aboriginal culture, while the Danish embassy has offered a street art performance, the Italian embassy, a photo exhibition and a musical concert, and the Argentine embassy, a performance of tango./.