Foreign matter contained in two Heineken beer bottles was discovered today in the central province of Quang Ngai, according to deputy chief Tran Quang Toan of the local market monitoring department.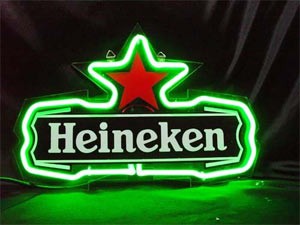 (Photo: shave.web-log.nl)
A Dung Quat Brewery beer bottle using Heineken branding was also found by the department. The bottle was produced by the Dung Quat Beer Factory which is run by the Quang Ngai Sugar Joint-Stock Company.  
Those bottles were delivered by dealer Kim Anh, an exclusive provincial distributor of Viet Nam Brewery Limited Company (VBL)'s Da Nang branch.
Mr. Toan said that the VBL has not offered any explanation for the problem so far.