The indemnity of US$500 million from Taiwanese Hung Nghiep Formosa Ha Tinh Steel Corporation will be used for assisting fishermen and fixing environmental consequences, said Prime Minister Nguyen Xuan Phuc this morning.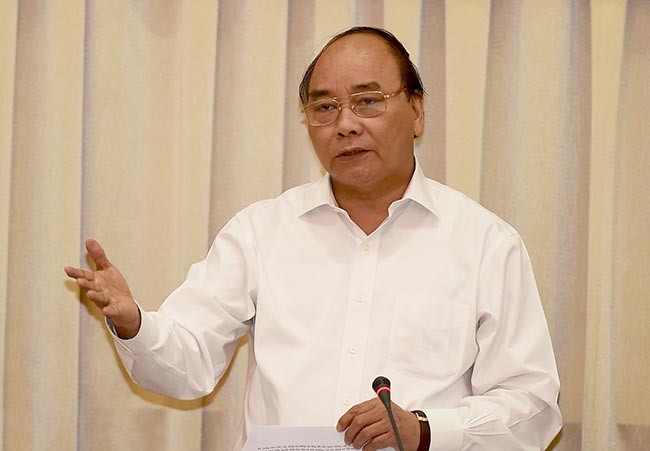 Prime Minister Nguyen Xuan Phuc states at a regular cabinet meeting this morning (Photo: SGGP)
He instructed the Ministry of Agriculture and Rural Development to work with the Ministry of Finance and the Ministry of Natural Resources and Environment to build a draft policy on the use of the funds and submit it to the Government early.
How much of the indemnity for fishermen assistance, offshore fishing and environmental protection will be announced specifically in order to efficiently and transparently use the funds, PM Phuc stressed.
In response to some opinions saying that the fish death cause has been announced late, the PM said that it was late to ensure sufficient scientific bases.
He appreciated authorized agencies for their coordination in fighting against Formosa violations.
"We will require Formosa to seriously handle the incident, pledge not to repeat violations and supervise to ensure that the company will comply with its commitments," adding that economic development goes together with environmental protection. The living environment of residents must be protected, added PM Phuc.
At the meeting, leaders of Thua Thien-Hue province proposed the Government to assist nearshore fishermen to transfer into offshore fishing or labor export because they mainly live in coastal communes where have no land for agricultural production.
In addition, the province suggested the government to provide tourist businesses with credit assistance policies as they have faced with visitor reduction in the aftermath of the mass fish deaths in the north central region.

Related news:
Formosa blamed for fish death