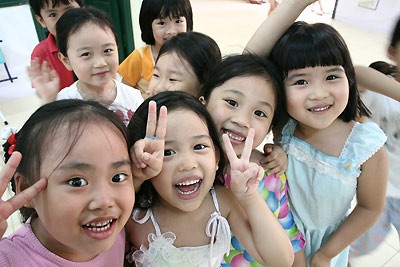 Children have opportunity to talk about their wishes to adults and policy makers at the forum
A forum on promoting children's Right to Participation was held in Hanoi from Nov. 20-21 by the Vietnam Association for Protection of the Rights of the Child and Save the Children-Vietnam organization to create opportunity for children to send messages to adults.
Over 100 children from all parts of the country attended the forum. They sent out their messages at a dialogue with policy-makers and officials working in child-related fields
Children joined in group discussions, lecturing and dialogues as well as to raise voices on targets of the group "Rights to Participation" in the national program of action for children in the 2011-20 period and children's role in maintain cultural character. 
A dialogue round between children and leaders of the National Assembly, ministries, professional and social organizations was held as a bridge to connect children with adults.
10 recommendations and proposals made by children at the forum were sent to responsible agencies in compiling the national program on children.