Four people are reported dead, two still missing and dozens injured cross the Central Provinces from night of October 14 until the morning of October 15, with Storm 'Nari' lashing at wind speeds of level 14-15.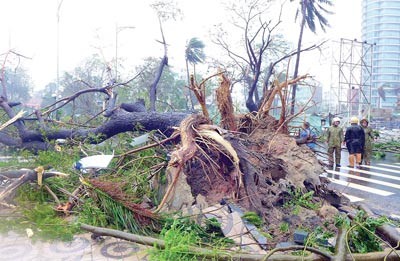 Trees lying uprooted (Photo:SGGP)
The Storm destroyed houses, uprooted trees, flattened electric poles along streets and left untold devastation behind.
The Central Steering Committee for Flood and Storm Prevention and Control in the Central Provinces and Central Highlands announced the human casualties took place in Quang Nam and Thua Thien-Hue Provinces.
Rainfall upto 150-300mm caused flooding in many parts of the Central Provinces and Northern Central Highlands, including Ly Son Islands (Quang Ngai), Bach Ma (Hue), Tam Ky (Quang Nam). Provinces from Thanh Hoa to Thua Thien-Hue saw moderate to heavy rain.
Cao Duc Phat, Minister of Agriculture and Rural Development has asked locals to urgently begin repair work in the aftermath of the storm. Especially, schools and health centers must recover as soon as possible.
The Minister also asked locals to pay attention to the rising floodwaters along the rivers in the Central Provinces in coming days.
According to the National Hydro Meteorological Forecasting Center, the storm was located at longitude 15.5 degrees north and latitude 106.7 degrees east in the Southern Region of Laos at 1pm on October 15.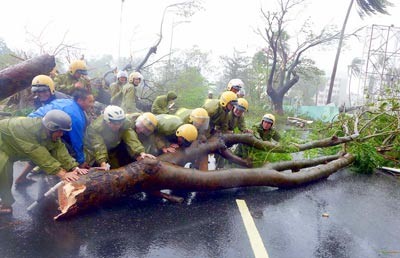 Police teams help clear debris on Tran Phu Street in Da Nang (Photo:SGGP)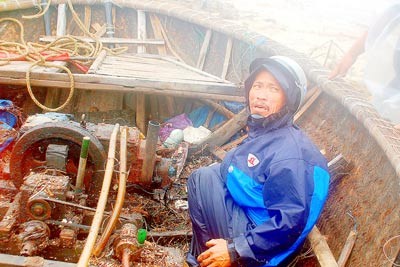 A resident is stunned to see the scale of devastation (Photo:SGGP)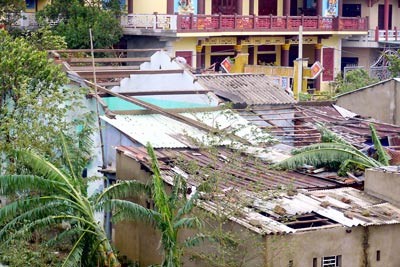 Many house roofs were blown off in the storm (Photo:SGGP)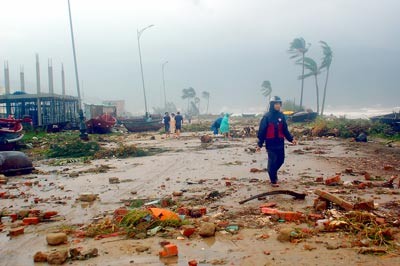 The storm destroyed several houses along the coast (Photo:SGGP)