Four persons suffered injuries when a discotheque in Can Tho City in the Mekong Delta caught fire on December 5.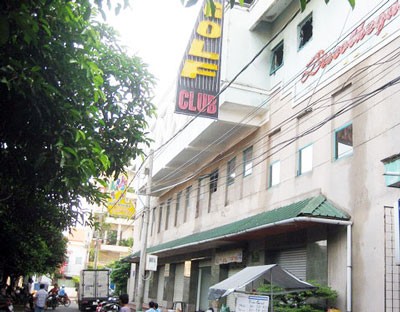 The hotel before the flame
A birthday party was in full swing when the fire occurred. About a 100 people were present in the building, which belonged to the Gold Can Tho Hotel.
The blaze caused a stampede among hundreds of customers and workers trying to rush out of the building at the same time. Around 100 foreign and Vietnamese holidaymakers were also in the hotel and had to be evacuated.
When the fire was discovered, Can Tho City deployed nine fire trucks to put out the blaze, which took more then three hours to subside. However, the flames destroyed the entire furniture inside the discotheque which was the most luxurious in the city and losses could go up to nearly VND5 billion ($240,000).
According to a source, a group of young people were organizing a birthday party and set off firecrackers. The fireworks caused a spark in a nearby pine tree that was set for the coming Christmas season.
Two of the four victims, 25-26 years old, are being treated at the Can Tho Hospital.
Police are investigating the cause of the fire.