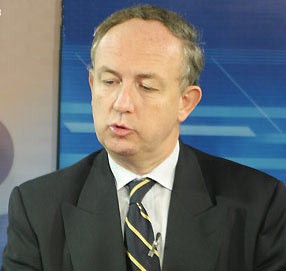 French Ambassador Jean-Francois Blarel
The French Government is focusing its activities on the Vietnamese young generation this year, French Ambassador to Viet Nam Jean-Francois Blarel said.
Mr. Blarel, who was addressing a press meeting held in Ha Noi on July 11 to celebrate France's Bastille Day, July 14, said among notable activities are French scholarships.
He also mentioned the French Embassy's efforts to set up a French University Center in the National University Ha Noi and National University Ho Chi Minh City. The French Government is committed to fund three million euros for the whole project.
The French envoy added France always support Viet Nam's bid to join the World Trade Organization. Paris has supported Ha Noi in improving its legal system for WTO membership and globalization.