Starting January 27 diesel prices will reduce VND311 per liter giving companies in the industry profit VND300 per liter.  These guidelines are set by the Ministry of Industry and Trade and the Ministry of Finance.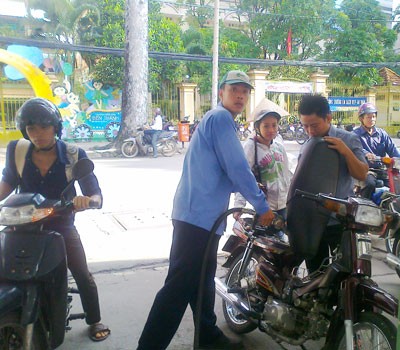 Petrol price maintains unchanged to stabilize inflation during Tet festive season (Photo: Uyen Phuong)
Petrol prices will remain unchanged, according to ministry guidelines. Subsidization will decrease to VND100 per liter instead of previous VND250 per liter
Oil prices will also remain unchanged according to ministry guidelines.  Subsidization will decrease to VND200 per liter instead of the previous VND520 per liter.
Due to the decrease in subsidization, companies claim to suffer profit loss of VND435 per liter of petroleum and VND 445 per liter of oil. They also claim to be profiting VND311 per liter of diesel. 
These reduced diesel, oil and gas prices are in effect to stabilize inflation during the Tet season.