Humanitarian cargo is being brought to Viet Nam aboard the U.S. Training Ship, the Golden Bear of the Maritime Academy of California State University, which will dock at Tien Sa Port in Da Nang on Thursday, May 31, said an official from the U.S. Consulate General in Ho Chi Minh City.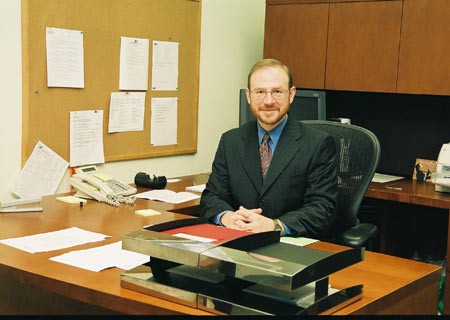 The U.S. Consul General to HCM City Seth Winnick wil present donations to disadvantaged children in the Village of Hope Orphanage
The ship brings humanitarian cargo worth over US $55,000, including a new mobile dental van, neonatal infant warmers, a cardiac bypass machine, and other donated items.
On May 31, the crew and the U.S. Consul General to HCM City Seth Winnick will visit the Village of Hope Orphanage sponsored by the non-governmental East Meets West Foundation. Here, they will present gifts and donations to over 150 disadvantaged children in the village.
The handover ceremony of clinical equipments will take place at 3:00 p.m. on Friday, June 1 at Tien Sa Port. The mobile dental van will be used in the East Meets West Foundation's mobile dental outreach program, in which over 10,000 poor elementary school students are treat in central Viet Nam each year. 
The infant warmers will be donated to the national pediatrics and obstetrics/gynecology hospitals in Ha Noi, and the cardiac bypass machine will aid Nhi Dong 1 Hospital in Ho Chi Minh City.
The ship is scheduled to leave port on June 3.