The Government's members agreed with the Ministry of Transport's proposal to halt collecting road maintenance fee on motorbikes from January next year at a regular cabinet meeting opened yesterday in Hanoi.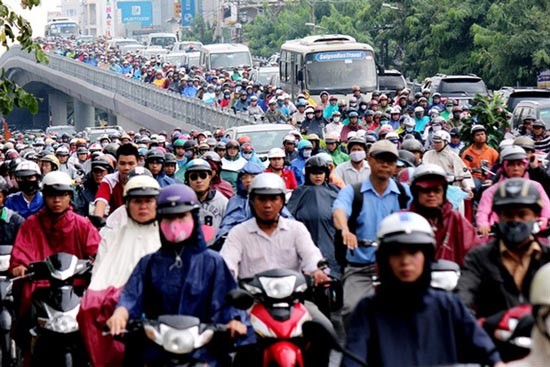 The Government has approved collection halt of road maintenance fee on motorbikes (Photo: SGGP)
However, provinces and cities that have yet to collect the fee must start doing it as per regulations from now until the end of this year.
According to reports by the Central Road Maintenance Fund, the road maintenance fee has been collected for three years with insignificant gained amount.
It was over VND550 billion (US$24.48 million) a year in 2013-2014 and nearly VND175 billion (US$7.79 million) in the first half this year.
Although the policy suits the Road Traffic Law and fee and charge ordinances, the Ministry of Transport had previously proposed the Government to halt collection because of low effectiveness.
Sanctions to those not paying the fee have proved unfeasible.
Ward and commune authorities have been asynchronous in management of registered vehicle number, organization of the toll collection and the budget submitted ratio of collected sum.